Eco-Friendly Holidays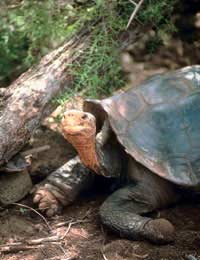 Eco-tourism has become big business in recent years, inevitably leading to a number of unscrupulous operators waving dubious environmental credentials leaping onto the bandwagon. While this makes things difficult for committed eco-tourists, it makes life just as hard for truly eco-friendly tour companies.
Amongst the following examples of the best of what the genuine industry has to offer may be the holiday of your dreams – if not, it may still be helpful, even if it only serves to highlight some of the good points to look out for when making your own choice.
Your holiday is likely to be significantly less damaging the closer you stay to home, so if you want to work on a project that will provide real benefit and reduce your own negative impact, then there are many to be found around Britain. Both the British Trust for Conservation Volunteers and the National Trust, for example, run conservation projects for volunteers and for around £500, you can join the Wildlife Trusts Partnership basking shark expedition, aboard their 40ft sailing yacht.
If your idea of a perfect break rules out the motor car, then a number of possible venues await, including the Dorset National Trust's 'Out of Car Experience' and the many 'anti-auto' schemes on offer in Derbyshire's South Pennines. Walking, cycling or horse-riding enthusiasts could do worse than look at the Cairngorms, the North York Moors, or Snowdonia. For those searching for a more tranquil few days, retreats such as Heartspring, in Llansteffan, Carmarthen, offer an eco-friendly get-away-from-it-all holiday with a difference.
Walking with Wildlife
Wildlife holidays continue to grow in both popularity and economic importance – typically involving travel to some of the world's wilder places, where exotic flora and fauna are still to be found – Africa, Asia or South America. Unfortunately, this has sometimes put the local environment under considerable pressure – though some tour operators have reacted quickly to offer eco-friendly options to get around the problem.
Discovery Initiatives, for example, have holidays including safaris in Tanzania, Uganda, Rwanda and India, cruises to the Galapagos Islands and Antarctica and orangutan watching trips to Borneo. Their trip to the Galapagos Islands, for instance, not only lets you see the finches and tortoises, but also go behind the scenes at the Charles Darwin Research Centre, to see the work your trip has helped fund.
In Kenya, Gamewatchers Safaris specialise in providing small, exclusive camps in private wilderness reserves – limited numbers of visitors ensuring minimal environmental impact. Guests get a truly wild experience, away from the swarming tourist vehicles typical of "traditional" safari holidays, while benefiting wildlife and local communities. Money is ploughed back into a number of sustainable projects and employment generated for local people, allowing them to benefit directly from their traditional lands.
For responsible whale and dolphin watching, seeing these magnificent animals without disturbing them, the Whale and Dolphin Conservation Society have their own travel wing – Out of the Blue. Offering a range of tours from the Arctic to the Antarctic and from the Azores to Argentina, as well as the Welsh and Scottish coasts, these trips lead the way in low impact, eco-friendly adventure and the proceeds fund the society's conservation projects around the globe.
If you want to see wildlife and experience a truly different environment without straying too far from home, then all is not lost. Some ten miles off the coast of Devon, where the Bristol Channel meets the Atlantic – with nothing between it and America – lies the small granite outcrop of Lundy Island. Owned by the National Trust and managed by the charity Landmark Trust, the island is a haven for birds, Sitka deer, wild Soay sheep, seals, basking sharks and dolphins. As the first underwater marine reserve in the UK, diving is closely controlled in Lundy's clear waters and with the numbers that can visit limited, the island always remains gloriously un-crowded.
Mainstream Response
"Mainstream" venues have also taken up the eco-friendly challenge – skiing being a prime example.
Aspen, Colorado won one of the 2006 Responsible Tourism Awards while Vail Resorts – the company responsible for the US resorts of Vail, Breckenridge, Beaver Creek, Keystone and Heavenly – is in the process of switching its entire energy consumption to wind-power. Nearer to home, Progression Ski – a Val d'Isère ski school – is part of the "one per cent for the planet campaign" one per cent of its turnover funding environmental initiatives. Two of the world's most eco-friendly ski resorts are also European – Saas Fee in Switzerland and Neustift in Austria.
Whatever your ideal holiday – be it active or a decidedly more relaxed affair – careful selection of the right company and venue can significantly minimise its environmental impact. While this is, of course, always important, it becomes doubly so when the trip itself takes you to view unique landscapes, fragile ecosystems or vulnerable wildlife, when choosing wisely really can make a difference.
You might also like...
My Family has been taking eco-immersion trips the past three years, and have really found a great way to save money, and be immersed in the cultural experience of living simply within the means of the destinations we are visiting. Our children have found such value in this sort of Adventure, and have really learned to appreciate everything more when we get home. I highly Recommend more families to skip DisneyLand and travel together off the beaten path.
Educational Travel E
- 18-Dec-12 @ 8:41 PM