Conservation Volunteers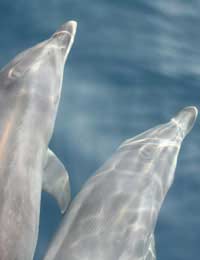 For anyone who cares about the environment, but has simply been bitten by the travel bug, the opposing pulls can prove something of a dilemma, making it difficult to see how these two apparently conflicting needs can be reconciled. Doing a spot of volunteering can be a very good way around the problem, allowing you to give something back at the same time as gaining from the experience yourself. Working on a conservation project certainly is not a "holiday" in the generally accepted sense of the word – typically it involves hard work and on anything other than a local one-day working party, you will almost certainly be paying at least something for the privilege. However, the upside is a unique perspective on the realities of the environmental issue and a new group of friends – a rewarding and, in some cases life-changing, experience.
Finding a Project
Whether you are looking to spend a day or two, or a fortnight or more, in the UK or abroad, the British Trust for Conservation Volunteers (BTCV) is a good place to start. Within Britain various regional branches run a wide variety of working holidays and weekends, with the chance to develop a whole new range of skills while helping to preserve some of our best natural heritage. In the North Pennines, for instance – the country's second largest Area of Outstanding Natural Beauty (AONB) – a number of projects are available including work on footpaths, hedge laying, willow and woodland management, riverbank improvement and dry stone walling.
For those looking to travel across the water, the BTCV cater for all tastes, however near or far you fancy – from Scotland's Hebrides to South Africa or New Zealand, with other venues including Albania, Bulgaria, Cameroon, Estonia, Iceland, Japan, Kenya, Nepal and Romania.
The equivalent organisation in other countries also offer similar opportunities for working breaks. Staying fairly close to home, on the other side of the Irish Sea, the Conservation Volunteers Ireland (CVI) have similar types of projects – many of them for coastal, dune or estuary conservation work. At the other extreme – on the other side of the world – Conservation Volunteers Australia (CVA) have also responded to the ever-growing demand for this style of holiday, offering a wide range of schemes in destinations such as Tasmania's wilderness and Montague Island. They also provide access to an increasing number of projects in other parts of the world, the 2007 list including reforestation in Ecuador, monitoring turtle populations in Costa Rica and wildlife surveys in the Kruger National Park.
Other Opportunities
A large number of other organisations also provide conservation volunteering opportunities. Within Britain, the Royal Society for the Protection of Birds (RSPB) often have schemes which may be of interest and many of the wildlife societies have projects overseas.
The Whale and Dolphin Conservation Society, for instance, run ethical whale watching trips from the Azores to Argentina – around Wales and Scotland too, if staying local appeals – and the Wildlife Trusts Partnership offer the chance to contribute to their basking shark research.
A simple web-search will turn up any number of travel companies also anxious to send you off to do your stint of green volunteering; some of these are very good indeed, while others, however tempting, have little in the way of eco-credentials despite what they may claim. If you do decide to consider this route, then it certainly pays to do your research very carefully to ensure that your time – and money – really will be well spent. Choose wisely and you could be doing anything from marine conservation in the Seychelles to surveying wolves and bears in Slovakia, or building sand dams on a Kenyan water relief project.
There was a time when volunteering for conservation work either meant a day spent hauling old super-market trolleys out of the local canal or taking two years off to live and work in a developing country. With the upsurge of environmental awareness, all this has changed and the opportunities for doing something useful while also seeing somewhere new have blossomed – which is, of course, great news for eco-friendly folk afflicted with a bit of wander-lust.
You might also like...