Low Impact Holidays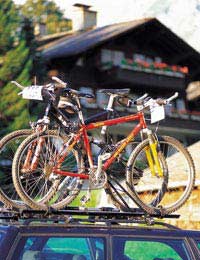 The words "responsible" and "low impact" often surface in the travel and environment debate but what exactly do they mean? After all, few people are likely to set out to be deliberately irresponsible tourists or to take a particular holiday solely because it was damaging to the environment – so how can any of us make sure that our impact really is as low as we can possibly make it?
Holiday Travel
One of the most obvious ways to ensure that your holiday travel is low impact is simply not to travel very far. While for many reasons, it may not suit everybody, the closer you stay to home, the less damaging this aspect of your break is likely to be, so if you can find what makes the ideal holiday for you, without the need to eat up the miles, it certainly helps.
If you do want to travel further a-field, then planning the route to minimise carbon emissions as much as possible – using public transport or perhaps walking or cycling when appropriate – is another way to lessen the overall impact. Air travel has come in for a great deal of criticism of late and while reducing how far you fly of course has its place, most of the carbon release takes place during take-off and landing, so it is even more important to try to cut down on the number of internal flights or stopovers. For those flights which cannot be avoided, there is carbon offsetting and a number of schemes exist to help you lower the impact of your holiday by proxy. The UK Government has recently announced a certification standard, so you can be assured that your money really is going to do something worthwhile to benefit the environment on your behalf.
Where to Stay
All the best eco-friendly travel plans in the world are wasted if your hotel is an environmental disaster area! Choosing where you stay can be one of the most critical aspects of a low impact holiday and it is not always that straightforward to sort the "good guys" from the villains, but it is worth the effort this sort of research entails, if only for your own peace of mind.
One of the biggest give-aways is how the hotel really views its own environmental policy – and indeed if they have one! Any establishment without a written one – or one that they are not prepared to let you read – has to be viewed as distinctly suspect, especially if they are claiming to be green. A good written statement should provide the answer to lots of important questions, including how they assist recycling or conservation projects, what their policy is on local purchasing and procurement and how they minimise their own environmental impact. Ideally this should also tell you how they measure the effectiveness of their approach, since ill defined goals and unverifiable claims may be little more than an exercise in cosmetic "green-washing". Depending on where you are going, other issues may also be important – such as how the company supports the local economy and people and how they deal with waste, recycling, water and wastewater, all of which can be serious headaches in some parts of the globe.
In the end, perhaps third party endorsements – such as the First Choice Responsible Tourism Awards – are the best indication of the true worth of your intended venue, since any information you obtain directly may be difficult to verify. With nominations coming from eco-conscious tourists themselves, there is a sufficient level of knowledge and objectivity to allow you to make your own judgement with at least a degree of comfort.
There is no escaping the fact that any form of travel and any holiday we take has some form of environmental impact. Unless we choose to abandon them altogether, our leisure activities will always come at some level of price to the planet, so perhaps, if we cannot, or will not, do the most good by forsaking them, we must settle for doing the least harm. There is nothing wrong with wanting to see and experience different parts of the world, but we need to remain aware that we do so at a cost – and it is a debt which can and should be paid. Making the impact of every holiday as low as we realistically can allows us not only to enjoy our getaway, but also the satisfaction of knowing that our green conscience is clear.
You might also like...