Thinking Globally, Acting Locally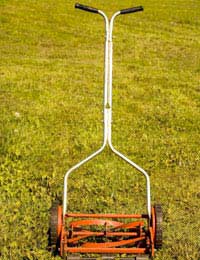 Ask most people what comes into their minds when they think about "global warming", "climate change" or "greenhouse gases" and melting glaciers, tsunamis and the dwindling rainforest are likely to feature high on the list of responses. Powerful though these images are, the principal unifying thing about them is not their iconic status, so much as the fact that they are all far away – and essentially remote from our everyday lives. They are unquestionably globally important, but they remain not particularly locally relevant. In many ways this lack of immediacy and direct involvement has always been a problem for the whole environmental movement, right back from its earliest days and long before it became the mainstream issue that it is today.
The maxim "Think Globally, Act Locally" – variously attributed to David Brower, the founder of Friends of the Earth or Rene Dubos, an advisor to the United Nations – stands as an enduring reminder of the need for locally relevant action to aid the wider world. However, a slogan is one thing, but how do you go about putting it into practice?
Examine Your Travel Habits
One of the best and most immediate ways to get started is by examining our travelling habits. Most of the changes to consider are very well known and actually pretty obvious. Reducing the number of flights we take, for instance – or offsetting the carbon they produce – cuts emissions to the atmosphere and while we may never see a melting glacier with our own eyes, we can at least relax in the knowledge that we have done our bit to slow up its thaw.
By cutting out unnecessary journeys and walking, cycling or taking the bus instead of the car – all very local solutions – we can begin our own personal quest for a low impact lifestyle, inspired by the bigger global issues. Car pooling, telecommuting and the recent renaissance of rail for medium to long distance – and even some international – travel all represent the practical end of the public's growing eco-awareness and their attempts to do something at home to counter a threat that is so often seen as being a long way away.
It may be difficult to imagine the effects of a one metre rise in sea level if you live in the Pennines or creeping desertification if home is the Lake District; spend half an hour sitting in traffic in the nearest big city and the evils of congestion and pollution become very clear. The created word "glocal" reflects the convergence of these factors every bit as much as it is a clever contraction of the words global and local themselves.
Go Green
It is not just about our travelling arrangements – any move we make to become more green is an example of the "act local" mantra, whether it involves a sensible approach to waste and recycling, using energy efficient appliances in our homes, or saving water.
Although formal carbon-offsetting schemes involving planting trees have come in for criticism from some, there is nothing wrong with running mini-projects in our own gardens to minimise our impact.
Installing small renewable energy systems is becoming increasingly simple too – particularly with B&Q's recent announcement that they will soon have small domestic wind turbines available off-the-shelf. For those for whom acting locally has an altogether more literal meaning, many wildlife trusts and conservation volunteers have regular action days ranging from woodland management to dragging supermarket trolleys out of canals. There is no shortage of ways to give local expression to the voice of your eco-conscience.
In many ways although the idea of local action is a convenient way to think of ways that we can at a small and personal level attempt to redress the balance of the world's larger problems, it is an essentially artificial distinction. After all, as Chief Seattle of the Suquamish Indians famously put it back in 1854, "all things are connected."
You might also like...