Selecting the Right Travel Agent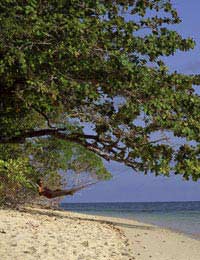 The travel industry has not been slow to realise the value of the recent growth of responsible and eco-friendly tourism. Unfortunately, this burgeoning demand has encouraged a variety of unscrupulous operators to parade their dubious environmental credentials in an attempt to get their own slice of this lucrative pie, making life difficult for genuine travel companies along the way. There is no shortage of people ready to relive you of your money – and checking out individual companies is not always easy – so how can you be sure that the agents you entrust with your best of intentions for a green holiday are as eco-friendly as they seem?
Whether you are looking for a distinctly "niche" holiday or something far more mainstream, much of the decision making process remains exactly the same as for any other holiday, ensuring that you can be safe in the knowledge that you and your money are protected. Some 90 per cent of package holidays and around 45 per cent of independent travel arrangements are sold through travel agents which are members of the Association of British Travel Agents (ABTA). This association has a stringent code of conduct to make sure that you get comprehensive advice on visas, health and insurance – together with a measure of financial security in the event of any problems.
Green or Green-Washed?
As always, the agent's own environmental policy can give you some real insight into how seriously they take these issues – a readily accessible written document being a distinct plus-point, while reticence or vacuous verbal claims should serve as a warning sign. However, helpful though it may be to know how the agency treats its waste, or procures its supplies, it may be more useful to find out how much they really know about the operators and holidays they are selling. Can they, for instance, tell you about the eco-credentials of the resort itself, the hotel, or the excursions? Do they know about any local initiatives or conservation projects in the area and are they aware of any support that they may receive from the tour operators? Perhaps most importantly – if they do not know the answer to one of your questions as a responsible tourist, how prepared are they to find out for you? In short, are they really interested and truly eco-aware, or are they simply guilty of a bit of heavy green-washing?
If your holiday involves air travel, you might want to see if they know how fuel efficient the aircraft is, what steps the airline has taken to minimise its impact and what, if any, measures are taken to offset the carbon generated. Do they even know what carbon-offsetting is all about – and if they do, can they recommend a scheme?
The travel agency you choose represents the only contact between you and the elements of your holiday before you go; they are, in many respects, the local "face" of your tour operator, hotel and airline. It is important that you trust them, not only with your arrangements, hopes and hard cash, but also with your eco-principles. It is a very important role; you are relying on them to deliver your holiday while upholding your own eco-conscience, so it is worth the effort to make sure that they really are as environmentally aware as they might wish to seem.
You might also like...