What is the Future of Eco Travel?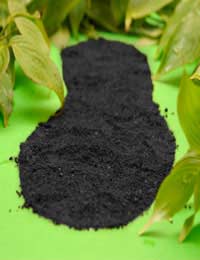 The topic of eco travel has never been hotter, with recent news reports claiming that we've already damaged the environment more than first thought. With increasing numbers of us choosing to holiday the green way, the future of eco travel is bright and, as both existing and new tour operators get involved, shows great potential.
Marketing Marvel
Awareness of eco travel, or eco tourism is growing so fast that the traditional travel industry can barely keep up. As the concept develops further and gains more mainstream popularity, it's likely that we'll begin to see more and more travel operators using their green credentials to differentiate their services from rivals. Eco tourism practices will continue to boom, and it's easy to believe that before long, the big players in the travel industry will be dedicating more brochure pages to their environmental efforts.
Boom Time
There are already a number of established eco travel agencies around, with more popping up all the time. Websites and forums dedicated to eco tourism are blossoming all over the internet as interest and demand around green travel issues continues to grow. These operators offer some amazing properties, from as-green-as-it-gets nature reserve ecolodges to simple bed and breakfast establishments with equally simple but sound environmentally aware philosophies.
Pressure Points
As environmental concern around travelling and holidaying grows the larger players in the tourism industry will undoubtedly come under pressure to show their green credentials. Airlines, hoteliers and package tour companies will continue to investigate and pledge their commitment to being ecofriendly, with many already getting involved in carbon offsetting schemes and similar campaigns to reduce energy and waste. Energy efficient aeroplane engines are already in use across some airlines, and work continues to raise the bar.
Footprint Fears
The individual tourist can and will do much in the future to offset carbon emissions caused by travelling. After all, it's all well and good staying in a state of the art ecolodge, but you've still travelled on a plane to get there, right? There are already some fantastic carbon offsetting schemes in place, as some quick online research will show, and increasingly eco hotels offer this opportunity to guests at a local level too, working with neighbourhood schools and clinics to have trees planted on behalf of visiting tourists.
Hotel Heaven
It's likely that increased awareness of the environmental effects of tourism, particularly on more vulnerable and less established destinations, will influence a growth in the number of ecolodge properties residing within the pages of our holiday brochures. These properties are often found in amazing, unspoilt locations and offer a responsible way to stay and experience the culture and local lifestyle without the devastating effect of mass tourism. With an emphasis on preserving such places for future generations, the idea is to give guests a genuine flavour of the destination while running an energy efficient and eco aware hotel or resort.
Perhaps the best way to ensure that the eco travel industry continues to grow is for us all to demand more from it. If you're thinking about planning your next holiday, why not take a look at some of the greener options available and give something back this year.
You might also like...