Are Car Clubs Better For The Environment?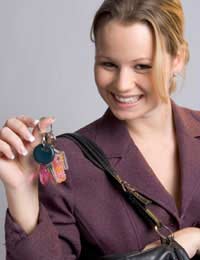 With the possible exception of flying, few forms of transport have come in for quite so much criticism over recent years as cars and many private motorists understandably feel themselves to be a somewhat persecuted breed. While road traffic certainly does come high up the list of carbon culprits, there's really no escaping the fact that – love it or loathe it – there are times when a car really is the only sensible option.
However, as a growing number of people have begun to realise, just because you sometimes need to drive somewhere, you don't necessarily have to have your own car to do it. While the traditional route of car-hire is one way around the problem of occasional usage, as a value-for-money approach, the rising number of car clubs are hard to beat. Lowering the cost of driving is one thing – but do they reduce the environmental impact too?
How Does It Work?
The idea could hardly be simpler. Members of the car club pay a monthly membership fee enabling them to book vehicles as they need them – available 24/7 and for as short a time as an hour – over the telephone or on the internet. The waiting cars are located in specially reserved parking spaces, typically close to members homes or places of work and the keys are either left in a secure place nearby or locked inside the vehicle itself – a special smart card providing the member with access.
Billing for their use usually takes mileage into account as well as the total time of hire, but at as little as £5 an hour, the economic advantages of avoiding car ownership is not hard to see, particularly when you factor in the costs – and hassle – of service, maintenance and insurance.
Environmental Benefits
The most obvious benefit of car clubs comes in terms of reductions in carbon emissions and easing traffic congestion. Studies in London suggest that a club-car can replace up to 20 vehicles in private ownership, since many members will choose to abandon car ownership entirely – though outside the capital, the average is nearer six.
In parts of Europe, where the idea took root in the late 1980s, it has been found that people who give up owning their own vehicles and join a club reduce their average car mileage by around 70 per cent – providing another clear eco-benefit.
The results are not yet quite so impressive in the UK, but research from Oxford University's Environmental Change Institute showed that two-thirds of former car owners reported a 25 per cent fall in annual mileage. Perhaps most interestingly, as a result their use of alternatives – especially public transport, cycling or walking – tended to increase by around 40 per cent.
According to Carplus, the UK charity promoting responsible car usage, there are clubs in nearly 40 towns and cities around the country with around 30,000 drivers and 1,200 cars. They estimate that the growth of the car club idea will lead to approaching a third of a million fewer cars on the road by 2010, representing significant reductions in pollution, emissions and congestion.
The environmental benefits, however, extend beyond this. Fewer cars means fewer parking spaces, freeing planners and developers from the need to consider the needs of mass car-ownership and allowing space to be used for amenity purposes rather than garages and car-parks. In addition, with fewer new cars being bought, the energy, materials and resources that would have been used in manufacturing them is saved, representing a further environmental benefit.
Too Good To Be True?
On the face of it, the idea seems to be a clear-cut winner. However, like so much of the eco-discussion, things are seldom quite so straightforward; as the commission for integrated transport (CfIT) points out, there are some problems. Although traffic can be reduced if the club members would otherwise own their own cars, giving additional non-car owning drivers easy access to four-wheels could end up working the other way.
In addition, since clubs cannot compete on cost terms with owning an old car – given its low depreciation – moves towards getting older, less efficient and more polluting vehicles off the road could be hampered. Finally, for some transport policy-makers the image of the car has become so thoroughly tarnished that it is viewed – in any form – as a barrier to the broader uptake of public transport initiatives.
Despite these few potential drawbacks, car clubs have a great deal to offer the eco-traveller, particularly as a way of balancing essential car-usage with other forms of lower impact transport, where appropriate. If nothing else, car clubs encourage us to make an active decision about our transport needs – rather than just automatically jumping into the driving seat – which is an important step towards lowering our carbon footprints and changing our travel habits for the better.
You might also like...