Reducing Unnecessary Travel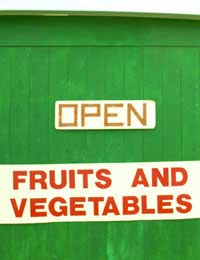 Reducing the amount of carbon emissions coming from motorised transport essentially boils down to doing one of two things – either you use less fuel by increasing energy efficiency or adopting a more eco-friendly method of transport, or you simply make fewer journeys. Of course, in reality the two strategies are closely linked – opting to walk or cycle instead of driving means you still get to go where you were going, but you have also avoided making one "unnecessary" car journey, for instance. The whole idea of unnecessary travel can sometimes seem difficult to come to terms with – after all, how can you really decide what is absolutely necessary and what you can live without? In the end, it is less about avoiding any particular journey and more a case of deciding to travel no further that you have to – and there are many occasions when we can make use of this principle to reduce our own environmental impact.
Integrated Travel and Technology
One of the most obvious ways to cut out unnecessary use of the car is to adopt your own approach to integrated travel. While not everyone has ready access to an extensive public transport network, you might consider using your car for part of the journey – driving only as far as a convenient mainline railway station or bus terminus – rather than for the whole of a long distance trip. The same thinking can be applied to flying or any form of transport – moving as many of the "necessary" miles into the least damaging appropriate mode and minimising the "unnecessary" use of more polluting methods of travel.
Depending on the purpose of the journey, it could be possible to avoid the need to go altogether by the use of technology – the telephone, internet, email and web-cams, for example. As many companies have found, a large proportion of business meetings can be conducted very successfully by video conferencing, providing significant environmental benefits – especially in the case of overseas travel – major cost savings and less loss of working time.
Food Miles
It is perhaps a little unexpected, but the weekly shop offers one of the best ways to reduce unnecessary travel. Buying fresh, locally produced food according to the season wherever possible – ideally from local shops, farmers markets or via a vegetable box scheme – brings a two-fold environmental benefit. Firstly, it avoids the need for the typical trip to the out-of-town supermarket and secondly, it gets away from the current obsession with all manner of produce being available from the four corners of the world at all times – often entailing disproportionately high transport.
The last ten years has seen a 50 per cent increase in the distance that food travels around the UK and the "just-in-time" approach to deliveries can sometimes mean that the lorries are not fully laden which inevitably means that they are not being used to maximum fuel efficiency.
Some foodstuffs are routinely moved hundreds of miles for packaging, before being distributed around the country for sale and worldwide the road-haulage industry accounts for around 55 per cent of the transport-related CO2 emissions. The situation with fresh foods being flown in from far-flung parts of the globe is, clearly, even worse.
Reducing unnecessary travel inevitably comes down to making value judgements about the sorts of journeys we make and the importance we give to each of them. We ourselves are the only ones who can make this call and decide which part of our travel plans can be safely dispensed with, in the name of environmental benefit. Sometimes this may mean abandoning physical travel altogether and either not doing what we had intended, or using the telephone or the internet to get the job done, without ever having to move from our seat. On other occasions, it may mean actively choosing to use a series of modes of transport to increase the overall eco-friendliness of our trip. In the end, it is a matter for each of us, individually, to determine how important any given journey is and choose whether or not to go – and if so, how.
You might also like...