Bus or Train?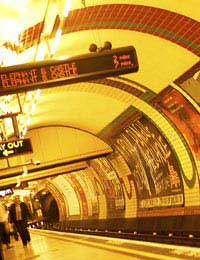 While the green credentials of public transport have been pretty firmly established, it is sometimes difficult to know which of the options is the more eco-friendly. Of course, much of this depends on whether you are lucky enough to live in a place served by more than one form – by no means everyone is – and even those who are may find that timetables and connections make the decision for them. However, when it comes to a straight fight, which should it be – bus or train?
Many of the same sound environmental arguments can be advanced for both. Buses and trains can help to overcome congestion, reduce carbon emissions, are typically more fuel efficient per passenger mile than a single-occupancy car and both are socially inclusive forms of transport. Applicable to one as much as the other, beneficial points though they are, in this discussion, they simply cancel each other out, forcing us to consider instead the factors which are more specific to each.
Road -v- Rail
Road transport currently accounts for around 20 per cent of the UK's CO2 emissions, so although the bus is undoubtedly a better option than a car for comparable journeys, it cannot entirely avoid some responsibility for the sector's carbon emissions. However, many modern fleets are addressing the issue, moving to biofuels – which return "modern" carbon, rather than making "fossil" additions – or taking the plunge and using fully electric vehicles. For the typical short distances of many bus routes, the likes of the TrolleyCoach provides a truly eco-friendly solution, offering zero emissions on the street, low noise, and minimal environmental impact.
While a full train is at least twice as energy efficient as a full car and therefore less polluting, even electric trains ultimately use fossil fuels, so though they may have no direct carbon emissions, they also cannot be considered entirely clean and green. However, they are undoubtedly preferable to the driver-only-occupancy of so many car journeys, particularly on longer distances, when the fuel efficiency per passenger per mile really begins to tell. It certainly seems as if the message is getting through – according to a recent Barclaycard Business Travel Survey, commuting by train is now five times more popular than it was just two years ago.
Normally carrying fewer passengers than a train, at a much slower average speed and often making frequent stops, from an energy efficiency perspective at least, the bus is probably better suited to shorter trips. Trains on the other hand, typically carry relatively larger numbers, at greater speeds and with fewer stops, making them ideal for medium to long distance travel – especially when there is a need to get somewhere quickly and particularly if road congestion is likely to be a problem.
The ideal solution would, of course, be a fully integrated public transport system, where it would be possible to move seamlessly between train and bus and back again, where timetables were co-ordinated enabling the best use to be made of both systems. In such a utopia, the question "bus or train?" would itself have no meaning. As it is, for some of us, the whole discussion may be somewhat irrelevant, if either transport network simply does not cover the necessary locations, or the scheduling is not convenient. Sometimes there is only one choice to be made, but even then, it is not necessarily all bad news. It has been estimated that if just one in every twenty car journeys in the UK were made by bus or train instead, a quarter of a million tonnes of pollutant emissions could be eliminated each year – so whichever you use, you are certainly doing your bit.
You might also like...