Community Transport Schemes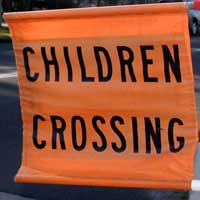 The benefits of public transport for the eco-traveller have been well promoted over recent years, but while everyone is well aware of the arguments in favour, what do you do if there simply are no bus or train services to meet the needs of your community?
A growing solution for many neighbourhoods, particularly in rural areas, is to look to setting up community transport schemes for themselves.
The appeal of a locally run, locally designed approach, tailored-made to fit the actual demands of the area rather than those perceived by the outsiders in the public transport companies is obvious.
As many people have discovered, it isn't too difficult to get started and the whole idea can often snowball from very small beginnings.
Getting Started
One of the simplest approaches is to set up a car share of some kind.
Despite the widespread demonization of driving in many discussions of green transport, the motor car still remains the most practical mode of travel for many long distance journeys – and especially those to or from locations where buses and trains just do not go. Since cars become significantly more energy efficient – and produce less pollution per person – when full of passengers rather than carrying the driver alone, for a few local people travelling in the same direction at the same time sharing a ride makes obvious sense.
Whether it's for the daily commute to work, or a more occasional shopping trip, the appeal is clear and setting up a community car share doesn't have to be a big job. Although there are nationally organised schemes that the participants can join if they want to, a simple "lift offered" advert in the local shop can be all that's needed to get things rolling.
Taxis, Bikes and Crocodiles!
It's not only cars that can be shared, of course. Within a community, sharing the costs of taxis and mini-bus hire makes an excellent way for travellers to do a little saving in terms of cost, energy and pollution, while still being able to get to their destination. The same rules apply here as for cars – the nearer to capacity the vehicle, the more efficient it becomes per passenger mile.
Community owned bikes is another great idea that has been tried in some areas. Available to locals for short trips, they probably represent the cheapest way to set up a wholly locally-owned transport system – and certainly the greenest!
Not far behind in the eco stakes, for towns and villages sitting along the waterside of canals, lakes or rivers, there's always the option of a community water-taxi service. It hasn't really taken off in a big way yet, but in the areas which have tried it, the idea seems to have been quite popular and fairly successful, so it may be something we'll see more of in the future.
Perhaps one of the most effective – if somewhat unexpected – approaches has been the re-introduction in some places of the old-fashioned "crocodile" as an alternative to the school-run. Walking to lessons rather than being ferried there in the car has got to be one of the best ways ever to reducing early morning congestion – and a great social opportunity for both the escorting parents and their youngsters. It's not for every community – or for every family – but for those which it does suit, it has a lot going for it – at least on days when it's not raining!
Trains and buses may be the most energy efficient means to move large numbers of passengers around, but where they either don't go – or only run for a short period in the day – there's always going to be a need for alternative forms of transport. As many a community has found out, organising something for yourself can often be the best way to go green, make a saving and, of course, get to where you're going.
You might also like...