About Our Site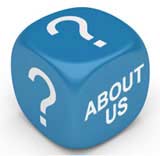 EcoTravelling was formed to offer a unique reference point on environmentally friendly travel.
'Think Globally, Act Locally' is a phrase that was coined by David Brower of Friends of the Earth. It reminds each one of us to think about our contribution to the fight against global warming.
Although we hear stories of weather catastrophes, climate change, melting glaciers and tsunamis, most of us think that these events are far removed from our everyday lives. But we shouldn't necessarily think this way. We can all make a difference; even the smallest contribution can help. By taking positive and responsible action in our everyday lives, we can help to reduce the negative impact on our changing world.
Take travel for instance. There can be no greater way to contribute something positive to the planet than to change our attitude to travel. There is nothing wrong with travelling - after all, travel broadens the mind. But there is something far wrong with irresponsible travel.
The articles on this site, which have been written by leading experts in their field, offer help and advice for the discerning traveller. Whether it is the daily commute to work, travelling around the world on business or simply taking a family holiday with the kids, this site provides some fantastic advice on how to travel with 'green' in mind. It is surprising the many options that are now available for those who take time to think about their travel plans. This site will help you to make that difference.
Our concern was that there was no single UK resource for interesting features and practical advice on this subject.
Our features and articles are written by experts - who have experience, or a particular interest in this area.
Our Background
EcoTravelling was founded by John Rowlinson, the founder of PtS.
John, through PtS, is involved in a number of ventures including software and property companies. A percentage of revenue from these activities goes towards funding EcoTravelling and a number of similar sites.
Our focus is simply on having experts create the highest quality information possible that is widely read.

Related Articles in the 'Site Information' Category...